Our Approach
We created Owens to bring our love of carpentry, attention to detail and craft to the market. When you choose Owens, you choose integrity and a commitment to craftsmanship, detail and focus on your job.
Craft
We thoughtfully apply our craft to every aspect of a build. From the carpentry in your walls to the seamless, flawless attention to detail of your fit out.
Detail
The details transform and lift the quality of a build. It starts with the team – the stable of suppliers – who we choose to work with, and it flows through to the planning and meticulous approach taken to project manage and deliver your home.
Better Building
We take building seriously. Our team strive for better building practices. We never cut corners, always working to get better at what we do, for better outcomes for our clients.
The Owens
David and Bridget Owens founded Owens building in 2012, initially operating in Christchurch. Together with their Christchurch team they completed a number of architectural builds across the region. A few years later the Owen's moved their young family and business to Wanaka.
Today Owens is run day-to-day by David, with a strong team of experienced carpenters on site. The team have exceptional relationships across the industry and work closely with a range of professionals.
For the Owens the result is in the craft, the details and the care they bring to every build, and every relationship.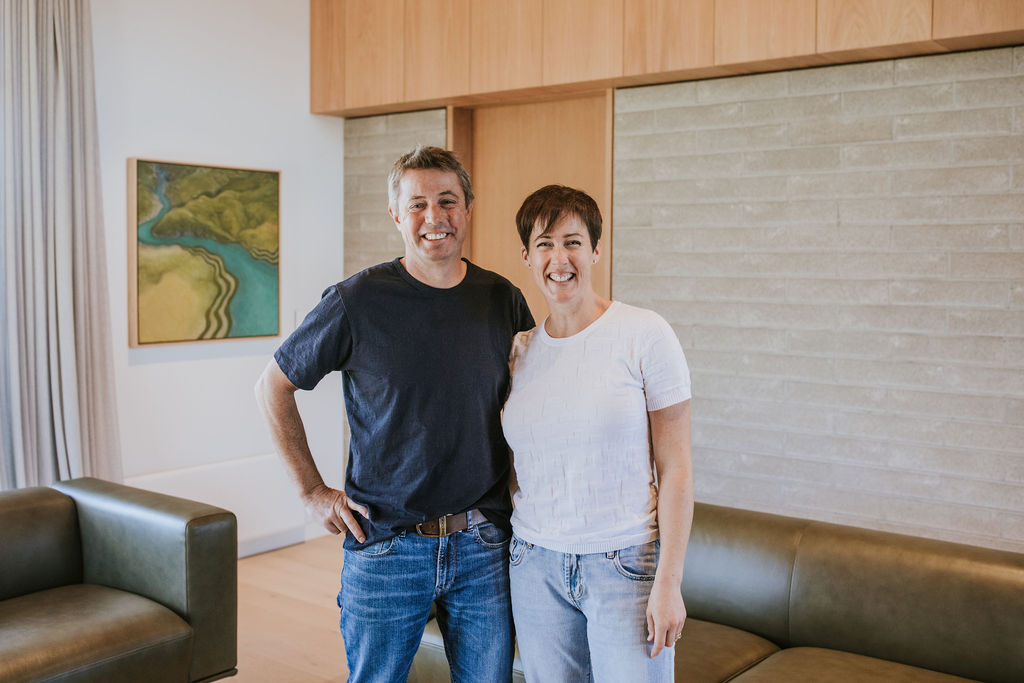 David Owens
Owner-Operator
David Owens
Owner-Operator
A true craftsman, David is committed to the detail and known for excellent solution finding. He is calm under pressure, down to earth and as many clients have commented, deeply reliable throughout the life of their build.
Bridget Owens
Chief Administrator
Bridget Owens
Chief Administrator
Working behind the scenes, Bridget keeps the Owen's team working seamlessly. Vivacious and positive, Bridget's warmth is welcomed by the team and clients alike.