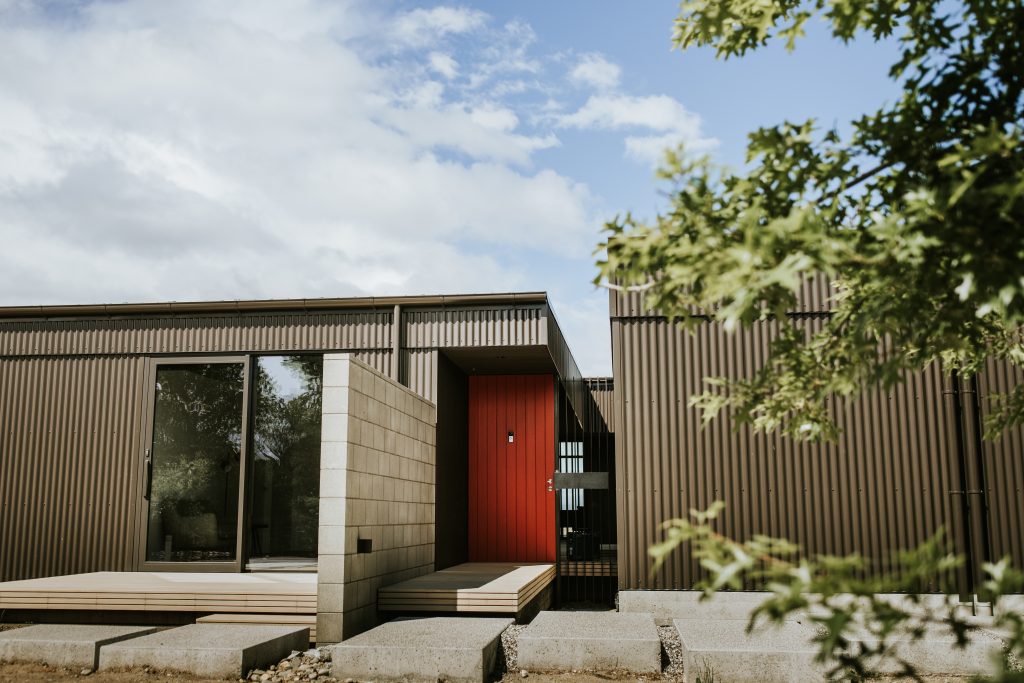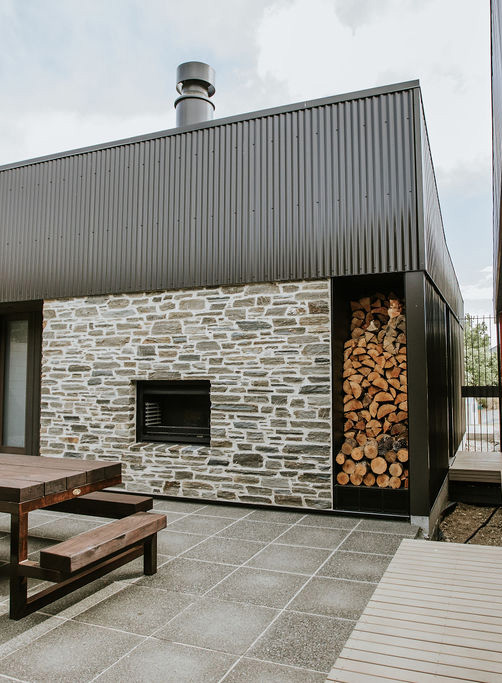 Design
Located on the shores of Lake Dunstan, this house has been shaped by its view and climate, while providing privacy from neighbouring properties and adjacent public walkways.
The design incorporates two separate guest quarters, each accessible independently off the main dwelling. The main space of the house is where it opens up to the stunning views of the lakefront.
Detail
The exterior cladding is robust and hardy to match the climate, while the interiors are softer, warmer with a combination of timbers, light grey bricks and warm whites. The house features a heat recovery ventilation system, and an integrated heating and cooling system which has been concealed and hidden away in bulkheads and kitchen cabinetry.
External elements have been carried through to the internal finishes: brick veneer walls, blackened steel plate fixed to Abodo battens which creates a subtle screen between the front entry door and living space beyond.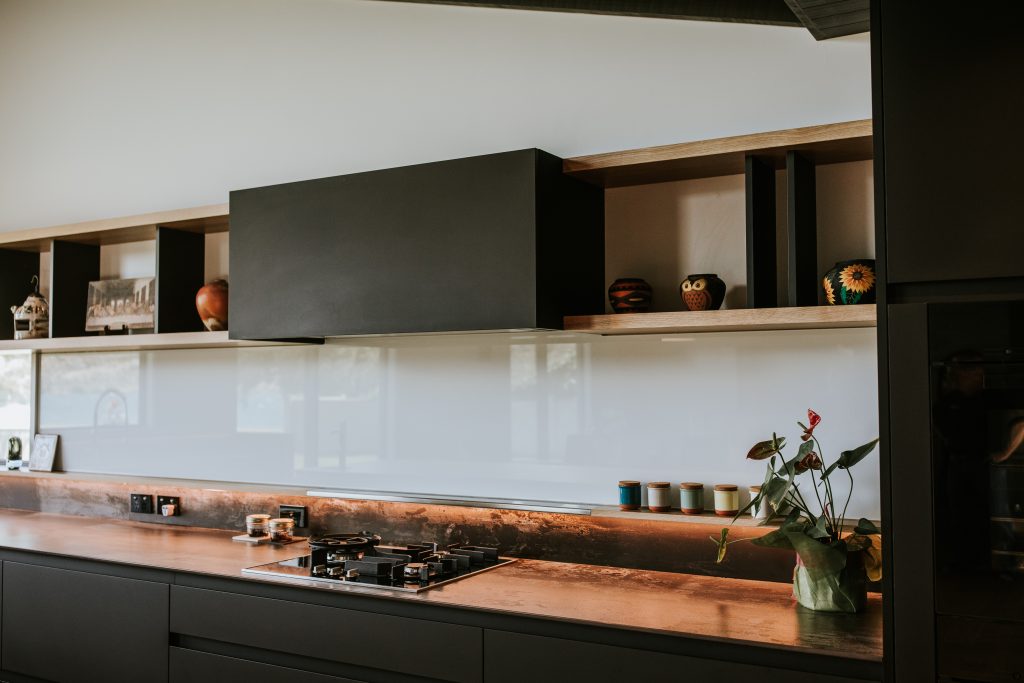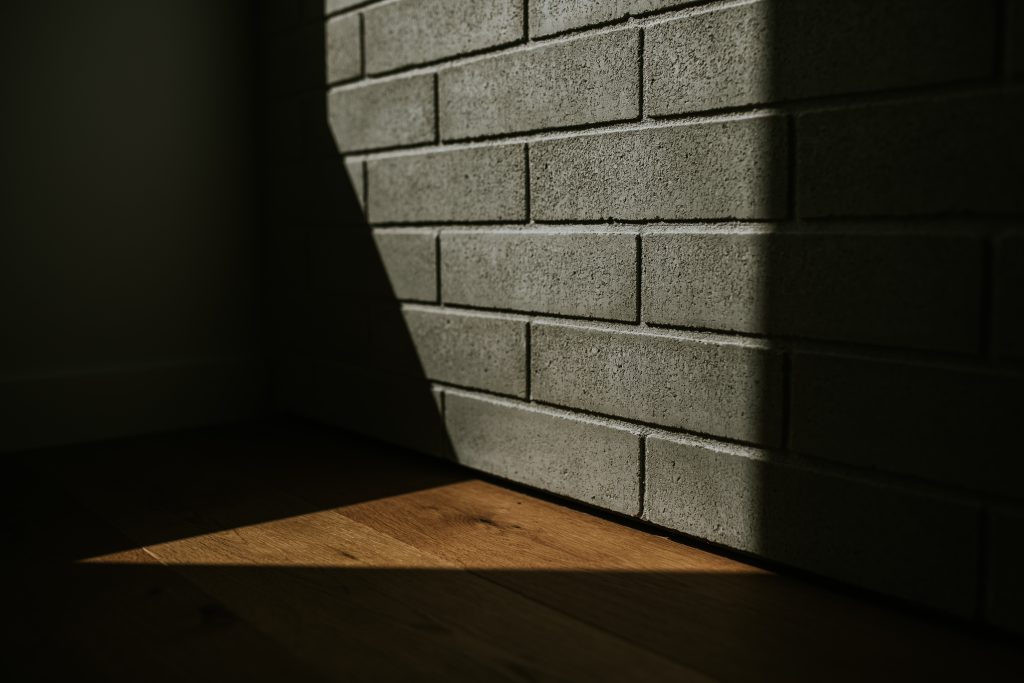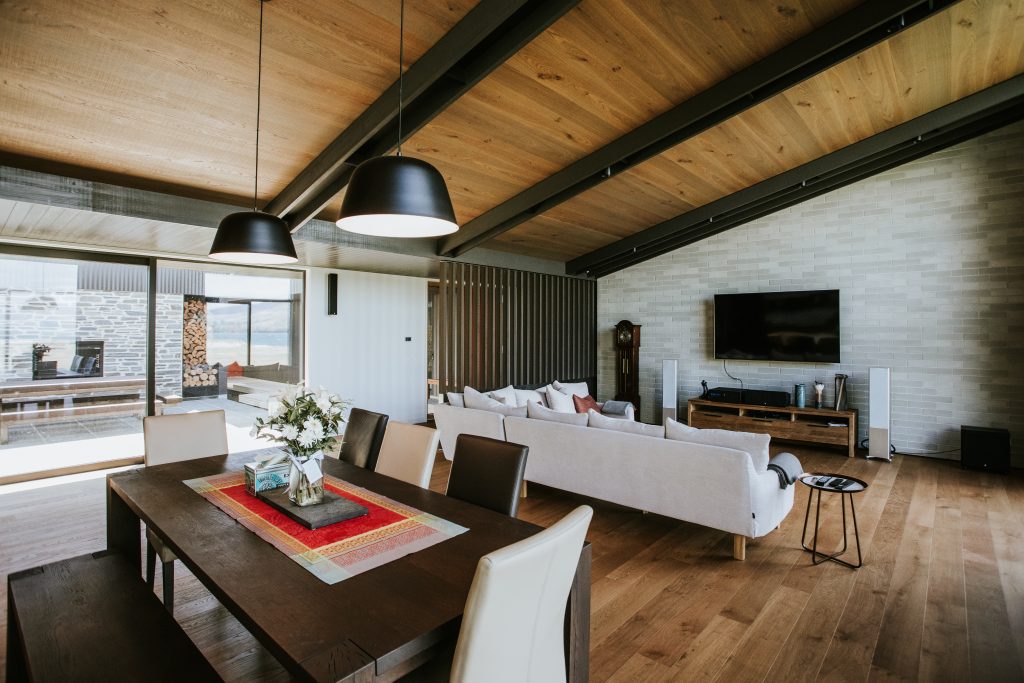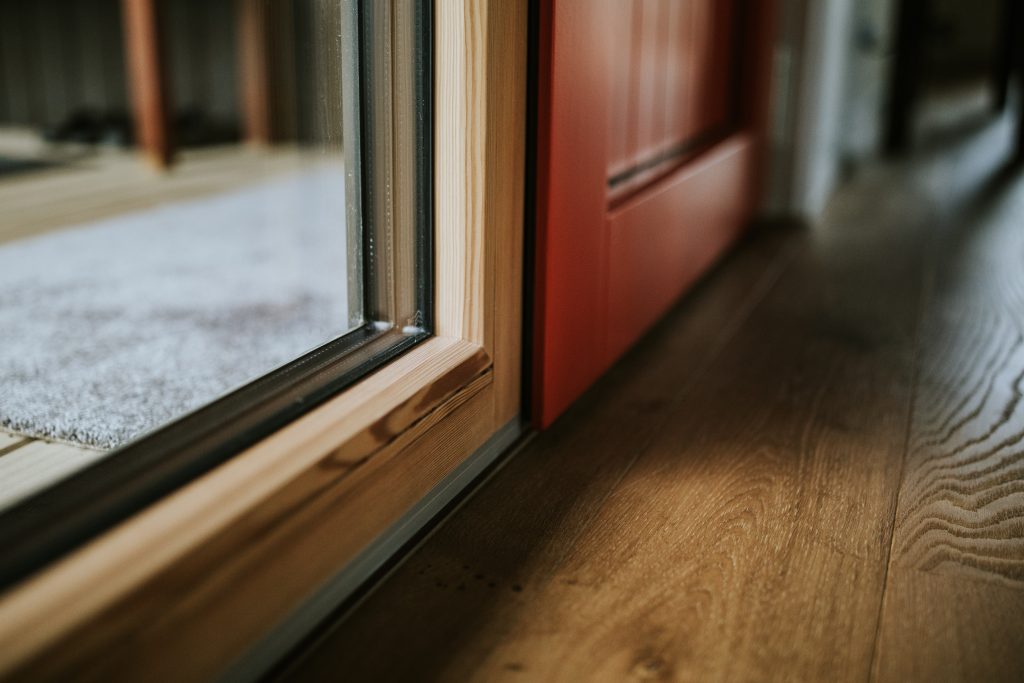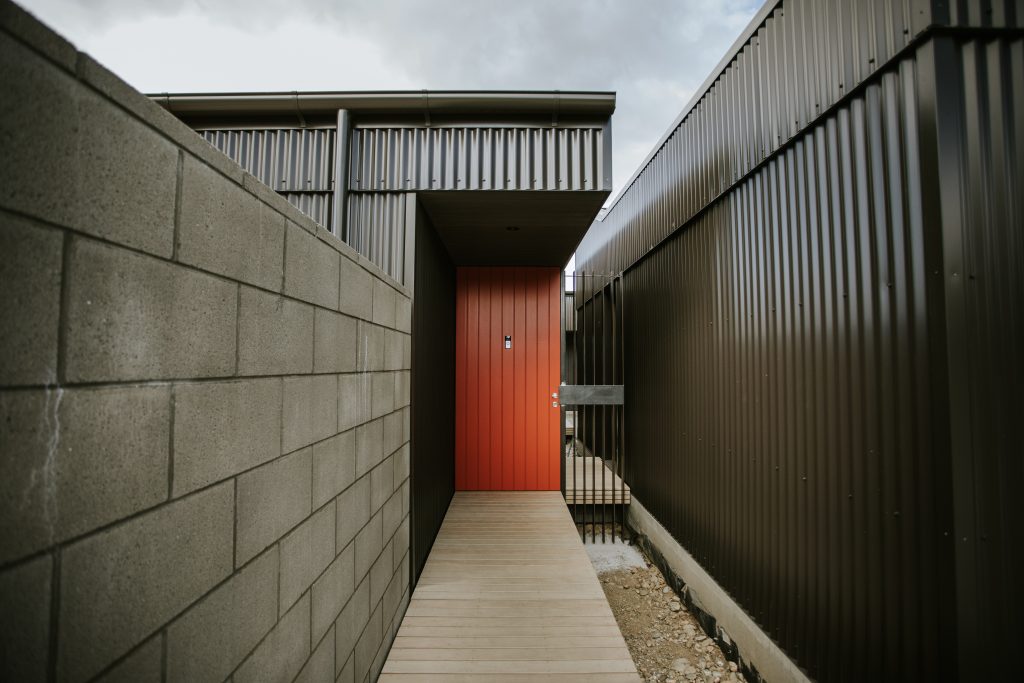 Better building
With the client based overseas for the duration of the build, trust and communication was key. This house has not only been designed to withstand the Central Otago climate, but to also fit in with the surroundings by using Abodo eco-timber. The owners are now living there full-time, and are enjoying the liveability ease the house provides – and with soft landscaping just starting, this house will only get better with time.
"We could not have placed our trust on a better builder than David and his team. David is thoughtful, meticulous, quality conscious and always particular on how the build was done. We definitely recommend David as a trusted builder for a quality build."

Clients - Fred & Samantha Cordeiro