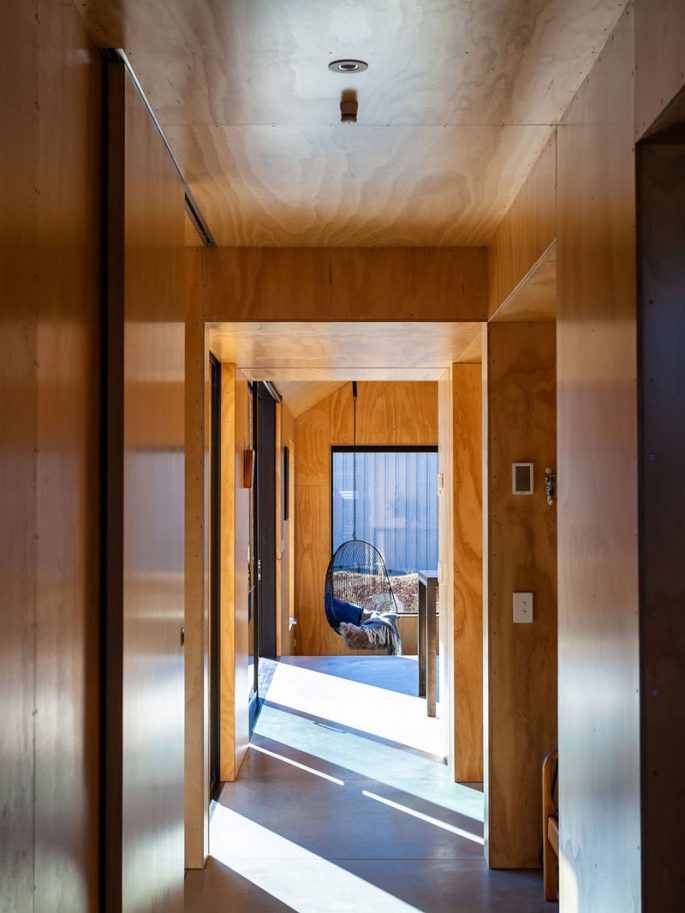 Design
Located on an exposed site in an Alpine region, this home embraces every inch of its environment, taking apparent cues from the Central Otago vernacular to create a space that feels relaxed and harmoniously humble.
The L shaped design with the entrance way connecting the living and bedroom areas gives privacy from the street while creating an outdoor area facing toward the mountains and lake.
Detail
A ply interior accented by negative details, concrete floors, a sunken lounge and vaulted ceilings. Finished with vertical cedar cladding left to naturally weather over time.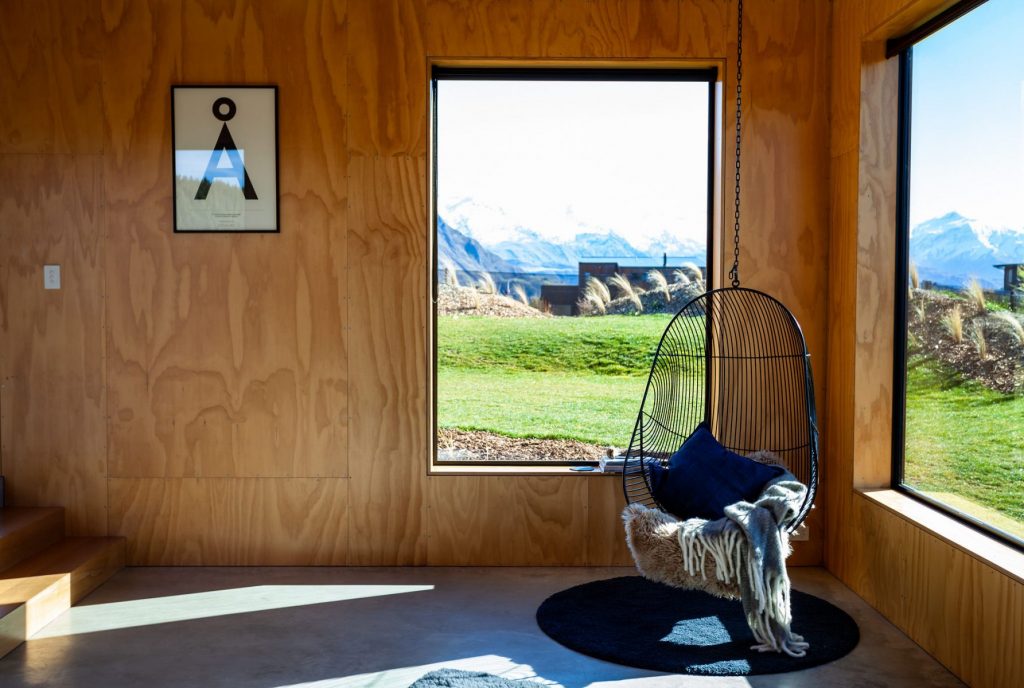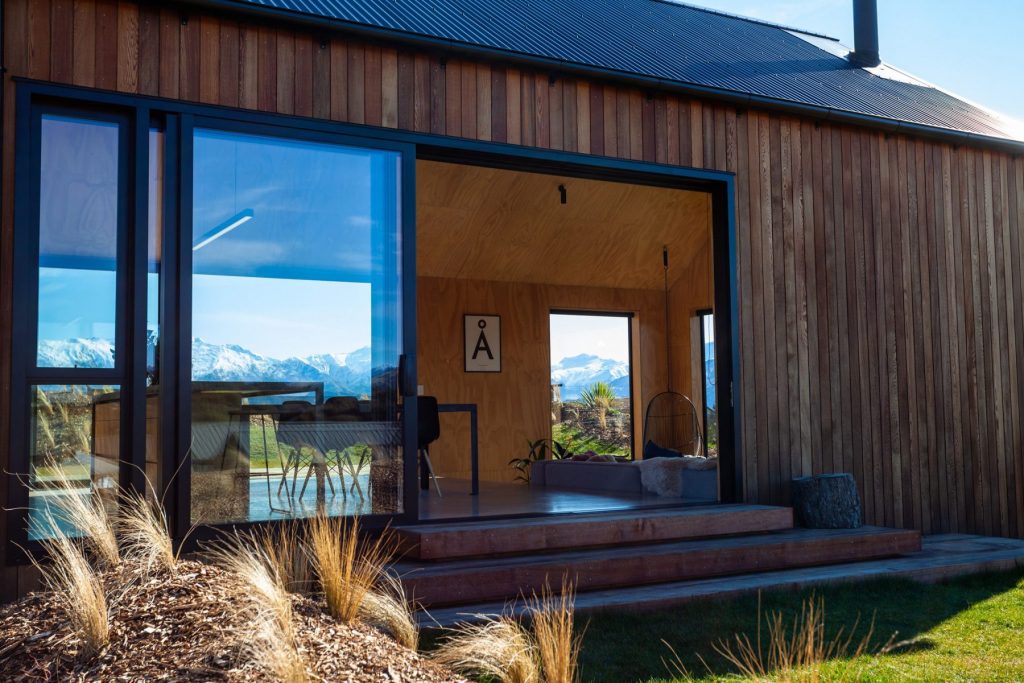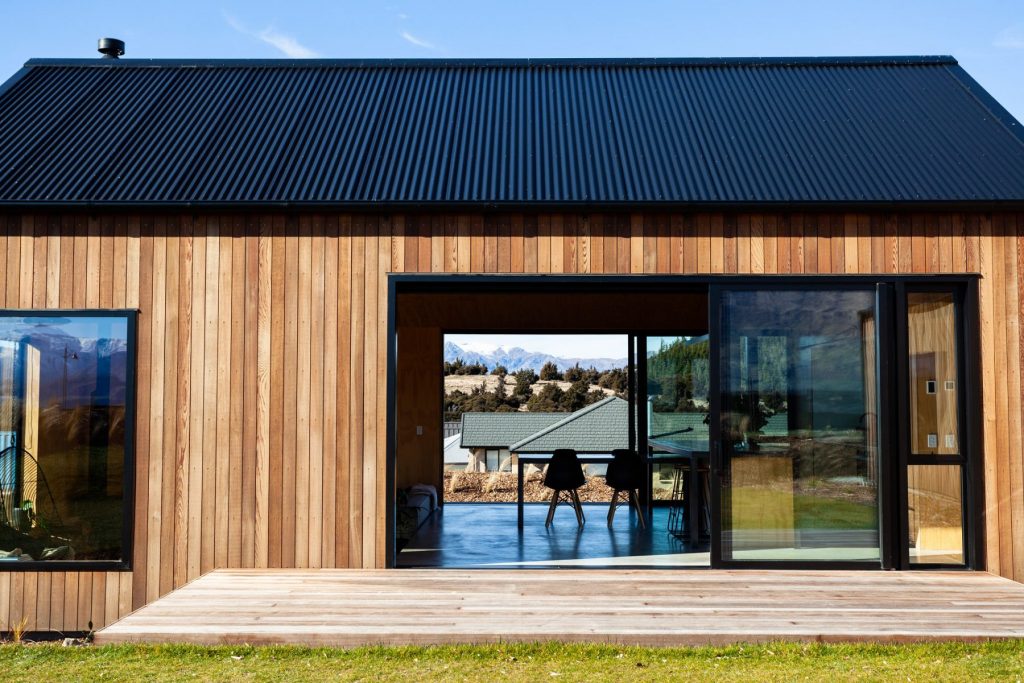 Better building
The architect-owner of this contemporary home captured an element of simplicity that maximised the alpine perspective. The considered planning and attention to detail ensured the main areas were protected from the extremes of this four-season climate.
"David was patient in working through the most appropriate outcome for us that would sit within a construction sum that we had comfort with, without jeopardising the architectural vision and integrity of the project."

Clients - Ricky & Anna Booth