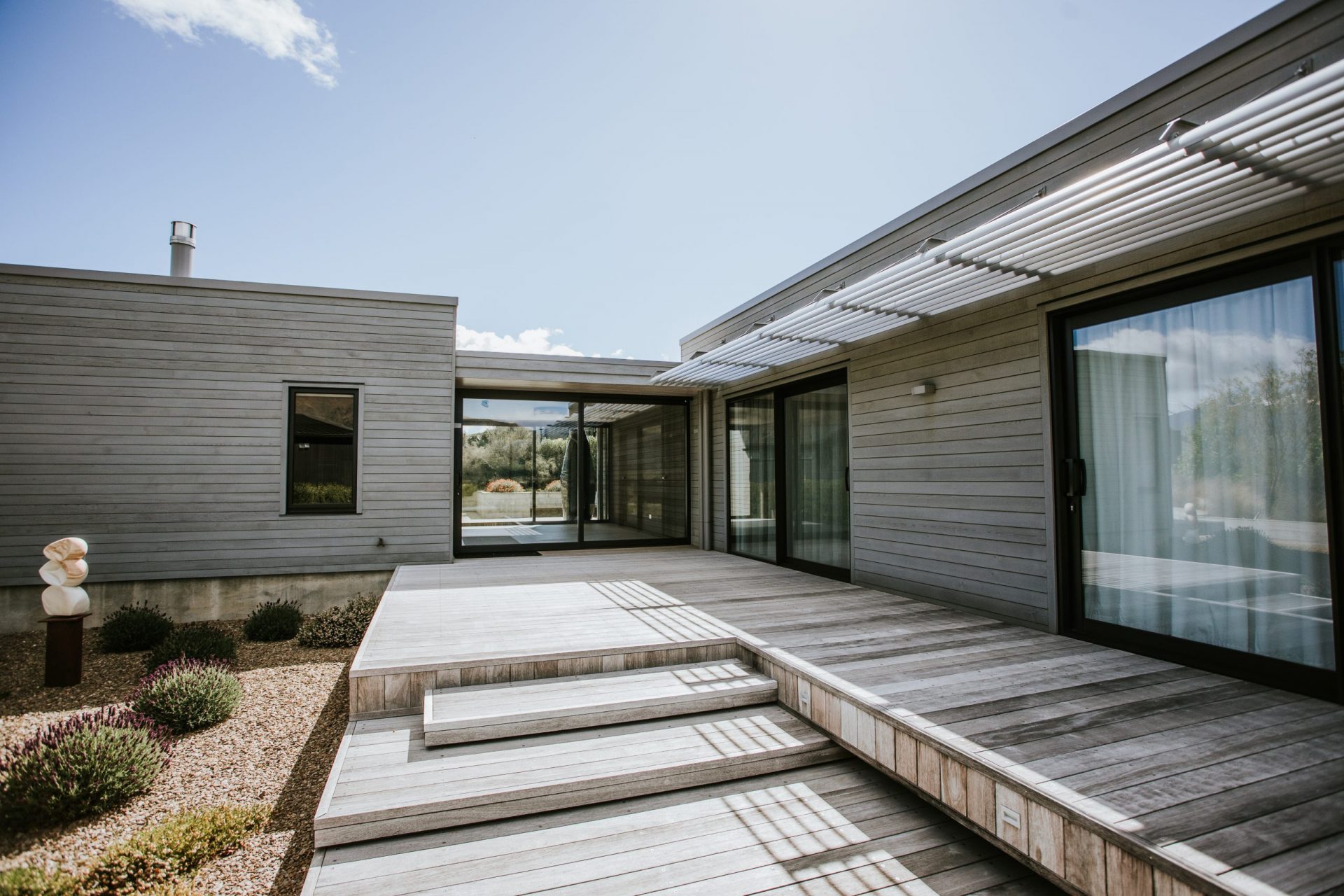 Design
Designed as a functional and energy efficient holiday home in Wanaka, the house is made up of two cedar clad pavilions linked by a glass entry way. The front pavilion houses the kitchen, living and master bedroom with the guest wing and laundry in the rear structure.
Detail
Simple, modern lines softened by cedar cladding.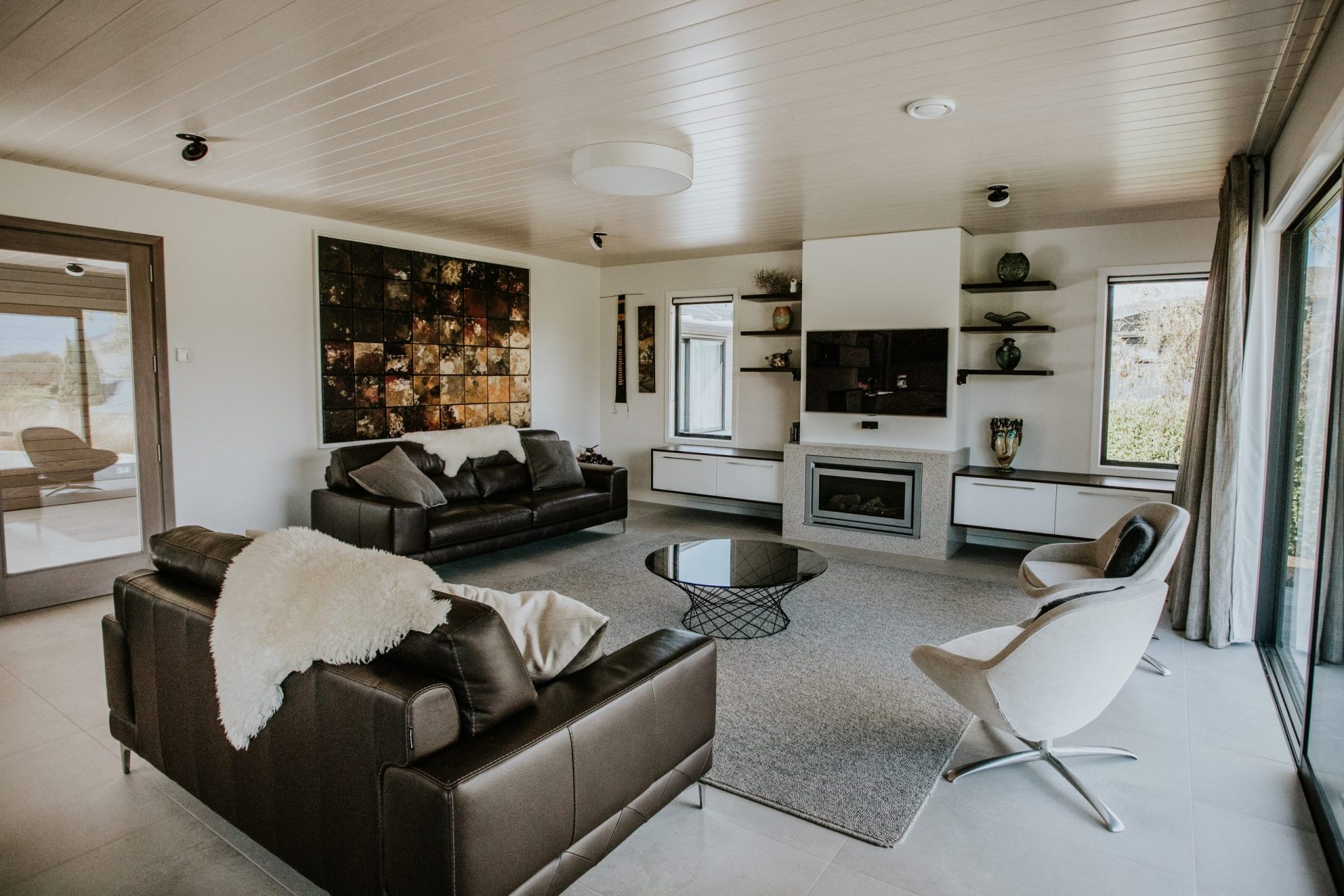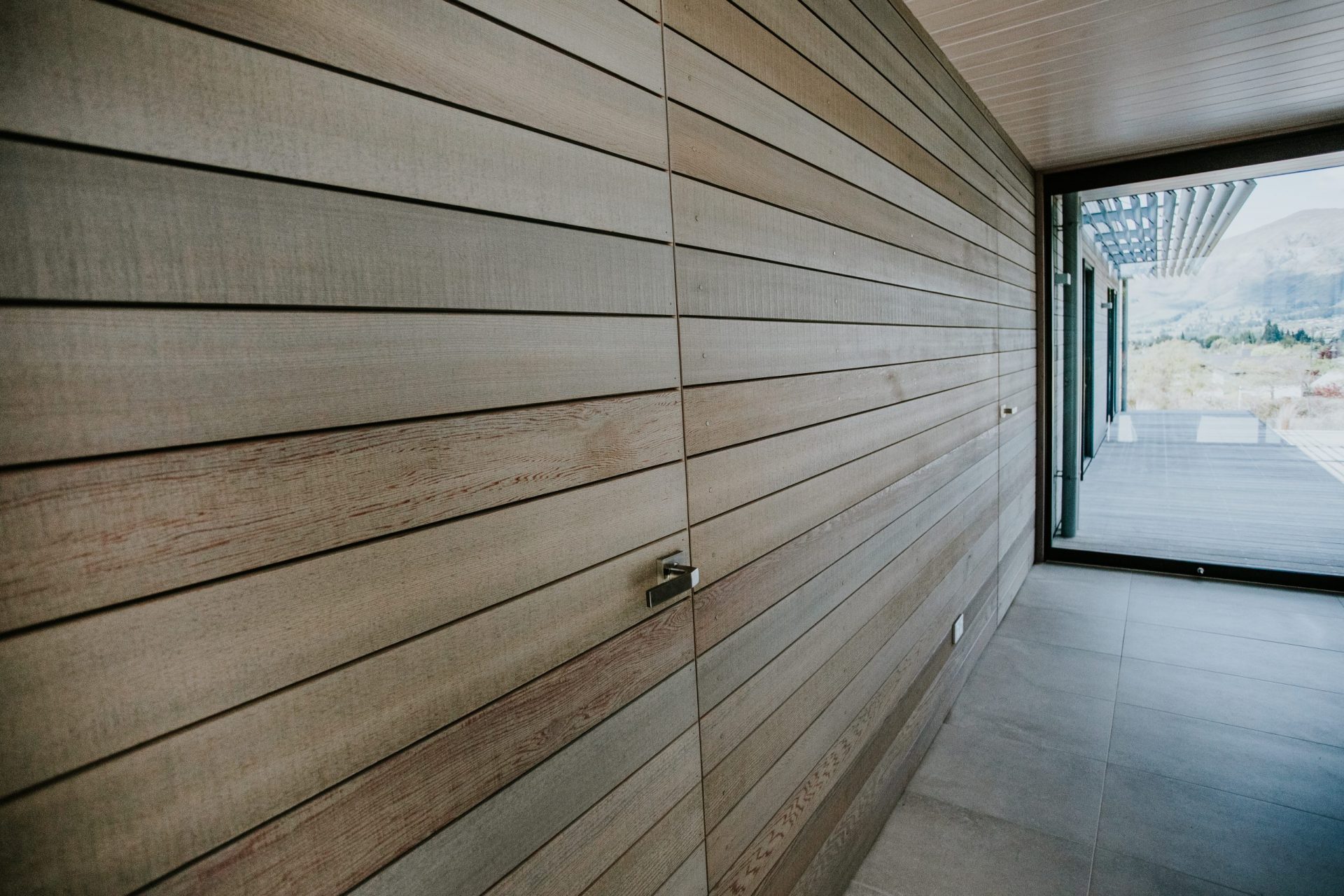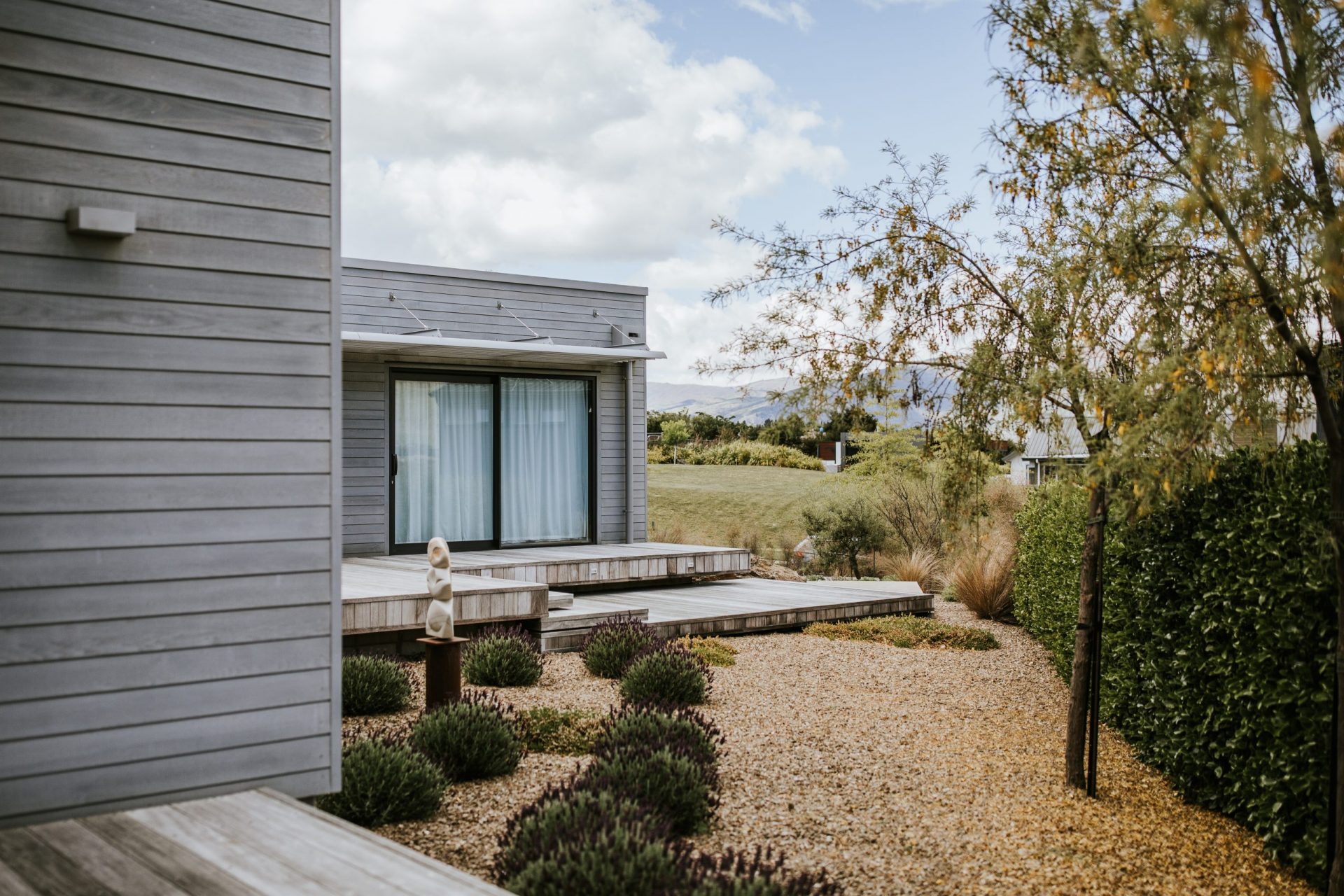 Better building
The simplicity of the design required significant attention to detail to provide a flawless finish. The practical layout and aesthetic crates separation between the two spaces with the central area providing the link to a sheltered deck on the western side and a paved outdoor living space to the east.
"The cedar cladding is detailed and built to keep a clean, simple appearance. This required precision in building, particularly around the windows and doors."

Architect - Anne Salmond